At the VolunteerMark Management Platform, you know that old-school campaign methods such as mouth-to-mouth and recruiting participants through local or personal contacts are no longer as effective as they used to be, nor is management, which leads us to also build our Volunteer App, as powerful digital channels for reaching new members arise predominantly and video takes the #1 spot.
Fortunately, the video makes it much easier to take your charity or non-profit campaigns to the next level as charity and non-profit videos: grow awareness, increase donations, and pull more loyal supporters to your cause.

As a reputable tool that helps manage volunteers, we assist organizations in (but not limited) to:
At VolunteerMark we keep volunteer information secure from theft and data leaks.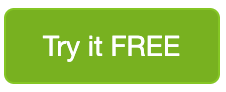 And here are some best practices for using videos to improve your non-profit campaigns:
Nonprofit Video Facts
Every fundraiser or non-profit organizer supports the facts: it's not a walk in the park. Not to mention, that marketing trends constantly change – and it's up to nonprofits to stay on top of supporter engagement, appreciation-driven motivation, and activity. 
What's in trend for nonprofit videos?
Up to

80%

of interviewees say video ads are the most useful medium.

Up to

90%

of recruited volunteers sign up because of remote and part-time availability.

81%

of US and Canadian NGOs say video is very effective in communications and fundraising.

75%

of donors seek information online.

68% of nonprofit video watchers watch similar video content within 30 days.

9%

will search for your nonprofit in 24 hours.

Over

57%

of people who watch a charity or nonprofit video make a donation.

47%

of donors explore other non-profit websites before donating.

Over

28%

of overall nonprofit campaigns are hosted on YouTube.

37%

of nonprofit and charity donors rely on online videos to research similar campaigns.

40%

of surveyed use mobile phones for nonprofit research

25%

donate via a cell phone by directly typing a website.

Sources: Google, Forbes, Fast Company, The Nonprofit Times, Think Remote
Fact is, just like any channel and tactic, videos need creative effort to bring desired results. 

Types of Non-profit Videos

Just to name a few:

Crowdfunding videos for nonprofits;

Nonprofit explainer videos;

Narrative videos for nonprofit;

Nonprofit behind the scenes videos;

Nonprofit celebrity videos;

Nonprofit informational videos;

Nonprofit awareness videos;

Nonprofit whiteboard videos;

Thank-you videos from nonprofit organizations.

Tell Viral & Breathtaking Video Stories

Creating empathy for your cause is the key to activating emotions and empathy to get people and viral support for your non-profit.

The best way to do this is through compelling videos, such as explainers, interviews, testimonials, case studies, real-life video stories that show how real, everyday people can positively impact the world.

Well-crafted videos help prospects emotionally connect with your non-profit cause. By showcasing achievements and happiness brought to others along with volunteers or financial supporters, you testify to viewers the reason they should also care to engage with your cause and how that can happen. 

Read: Tips to Building a Strong Volunteer Base

Videos Educate Prospect Supporters

For people who may not be familiar with your cause, video works best to educate and introduce new people to your cause, explain what you do and why it matters, highlight past successes, show how donations are used by showing results of efforts on the ground, etc.

With educational videos, it's more likely that viewers will understand your cause – and it would be much more likely for them to give. Showcasing your campaign's effort and achievements makes your nonprofit brand more credible and trustworthy.

Peculiar Read: How to Write & Include volunteer Experience in Resumes

Remember Clear Call-to-Actions (CTA)

Let's say you finally get a viewer interested in donating or volunteering to your campaign after watching your video, but they have no clue how to do it since you don't even tell them in the first place. 

That's how opportunities fly out the window.

This is why you need to include a CTA in your video. 

It makes your campaign's purpose clear, whether you want to boost donations, open recruitment for new teams, or use the video campaign to recruit volunteers through social media to then enter volunteer training programs and contribute, too. Just make sure to avoid common virtual recruitment mistakes and communicate your goals and expectations to the last detail, be it their resume file type being PDF or word, or specific interview questions you want them to answer.

Inspiring Nonprofit Videos


Videos help nonprofits visualize inspiring tales so that potential supporters can clearly see who they help, the situation they're facing, how important the cause is, and more.

Inspirational, Fight Injustice

Look at this exceptional nonprofit campaign video by ActionAid UK that captures daily lives in Kenya and how ActionAid is helping
The video displays the struggles these women face, how ActionAid has helped them, and why they're working to help even more people who are still struggling.
The story-driven narratives and real, raw footage give you an idea of what everyday life is like for those living in poverty as a girl.
End to Cyberbullying campaign also has a worth-watching campaign video:
Using simple yet catchy animation, the video shows potential donors some facts along with statistics to address the bullying issue. This way, they have a solid reason why this campaign is special and why they need to take action immediately.
Environment Protection
Here's an example of a non-profit explainer video from Dr. Bronner's to educate their potential donors about their palm oil campaign:
Dr. Bronner has such a quite complicated explanation about their campaigns, and they don't want to overwhelm their potential donors. That's why they use semi 3D-animated video to break down all those complex processes into snackable information, hopping on the rising trends of sustainability and zero waste movement.
Another great example of a non-profit video about nature is from Greenpeace:
This video doesn't even look like a campaign video, but more like an extremely impactful short film, you see on television. The story-driven narrative is powerful to spread awareness; turtle extinction. This is a cooler way of advocating the zero-waste movement, by saying, "don't put plastic in the ocean". 
Using claymation, this video makes the campaign significantly stand out from the crowd!
Show Transparency
Being transparent about people involved in the campaign, everybody can learn who works behind the scenes, what they have done, and why they got involved in the first place.
Here's a video from Starkid Charity that gives their donors an update about the campaign they've been running:
The video shows the behind the scene of charity events, the people they're helping all together, and more. This type of video can make donors see their impact on those people in need. Also, the fun editing and uplifting background music set the tone of the video, encouraging viewers to watch it all the way through.
Help the Vulnerable
Helping people in need is a common type of charity campaign. Since it's quite mainstream, the most challenging part here is to make a stand-out non-profit video so that you can spread awareness and show potential donors that the cause is crucial.
Here's an example from Feeding America campaign video:
This movie-like campaign video needs no dialogue. The visuals and background music tell the story. At the end of the video, the organization includes some facts to show how crucial this issue is and encourage potential donors to take action. It also explains how the organization works and makes a difference.
Another example from Anna Freud NCCF:
The campaign video might be quite long (5 minutes). But, with all those endearing animated characters and an educational-style script, this video is definitely worth watching. The video ends with a brief description of the campaign and organization, also a strong call to action.
Showcase Your Hardworking Team
Showcasing your staff in a non-profit video or series of videos could humanize your campaigns, encouraging any potential supporters who are friends or team members to interact with your non-profit organizations.
"Meet the Team".
Interview team members.
Let them share their job descriptions or experiences;
Go for a "Behind the Scene" video;
Shows all activities during a campaign.
Show examples of virtual volunteering and virtual mentoring in the age of Covid.
Such videos will also convey how passionate and dedicated your volunteer team is, which would make potential volunteers understand and feel the mission of the non-profit organization first-hand. This is extremely helpful for building authenticity, originality, and credibility.
Below is an example of a behind-the-scenes video from UNICEF Ireland:
They capture all the activities the team does daily. This will help potential donors understand the role of each team, how they work hard to solve an issue, how they work altogether, and more.
Non-profit Video Tips:
Don't leave a viewer high and dry after they finish watching your non-profit video.
Use text overlay on your video and write your website or landing page address.
Add clickable links if you host your videos through video-sharing platforms like YouTube or Vimeo.
Adjust your CTA to the nature of the platform. i.e. TikTok has its distinctive nature and stage of viewers online, and you can't go all-business.
Using Videos for Charity & Non-Profits, Remarks
Gaining a lot of traction for a non-profit organization video or campaign of videos is no small feat but of tremendous potential. You need an advanced strategy and a strong non-profit toolset to get the word out about your cause and make it stand out among the crowd.
Videos can be a powerful medium to help you raise the campaign's awareness and boost donations.
With all those points mentioned above, now you understand what you need to bring to a video project and get the maximum results of your overall non-profit campaigns.