Organizations often depend on volunteers to achieve success and accomplish a mission. As interconnectivity develops in these challenging and uncertain times, the use of webinars proves a sustainable and effective method to find, reach out, and train volunteers for your specific cause, especially after COVID changed the world.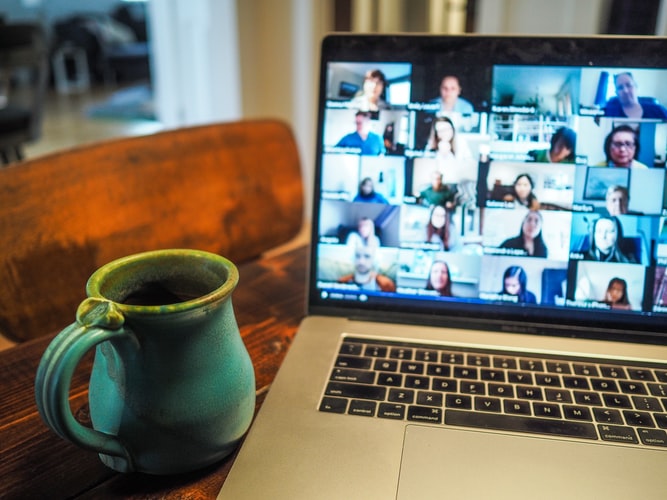 A webinar is a cost-effective and location-flexible cyberspace alternative to an in-person event.
The well-organized webinar allows you to output and illustrate your knowledge and captivate your audience.
The webinar is a powerful tool to make a point of view and mobilize your viewers to take action.
Webinars are more than just content. They are personal, interactive, informative.
But How to Create a Strong Virtual Event that Brings Desirable and Efficient Results?
Truth is, it takes some effort. Okay, a lot of effort. Prep for strategy, planning, engaging content, qualified and experienced leads ready to become a strong volunteer base, and more!
So, here is a detailed guide from Volunteer Mark on how to run a professional and successful volunteers-focused webinar for any of the following activities:
Pick the Right Platform and Tools
No matter the purpose of your online event, a reliable webinar platform, decent gear, and flexible technology for volunteer management are must-haves!
Define technical objectives to choose the right webinar platform for your specific project. Think of how many attendees you expect, or do you want a Q&A option, surveys, email features, storage, etc.
Go for a platform that offers easy registration and supports many ways for people to join – through a computer, smartphone, or any other device. Reputable web conferencing solutions provide both high-quality audio and video, are free from annoying ads, and allows a significant number of participants to join.
Use a computer and not a mobile device. This way you show yourself as a professional.
Use a high-standard camera and microphone. High-quality audio and video make a difference between amateur and pro.
Prep the grounds for systemized and efficient real-time lead generation and thus capture each and every person open to joining your volunteer program.
And as a leader, not only you impress your audience, but you earn trust and inspiration. Captivating free spirits to join the cause is the main goal webinars for nonprofits!
Choose an Appropriate Day and Time
It's best to run your webinar on a day and time that promises a maximum number of attendees.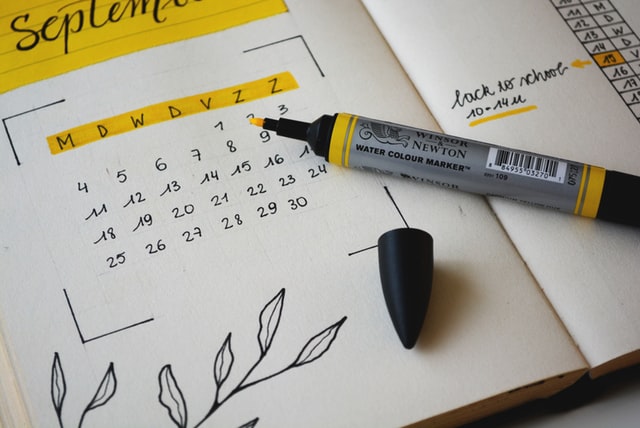 Use analytics data to find out where most of your traffic is from and set a time appropriate for these regions. Thus, you make it possible for as many as possible viewers to attend.
According to online webinar experts from Live Webinar, Wednesdays and Thursdays from 10 to 11 AM are the best to host a live web seminar. Another option is to host your webinars on different days and times. Then, compare the attendance rates and see what day and time work best for you.
And sometimes, run your webinar twice and have a decent percentage of participants both times rather than to host it once and no one attends.
Make Your Webinar Volunteers-Based
Now, let's discuss the specific features you need in your webinar to make it an online event that engages contributors to your organization.
Essential points to review during the webinar are:
Provide a detailed description of the history, goals, and functions of your organization and what obstacles are on the road. Introduce your attendees to the brand promise and values to inspire them
Explain that you need volunteers because they add to the further development and progress of all organization activities.
Talk about how you and your team allocate the funds of the association to build trust in your attendees and potential volunteers.
Convince your audience you are adequate and work with volunteers according to guidelines for volunteer management. This means that you resource your volunteers and provide information, training, and insurance cover.
Set particular roles and responsibilities for volunteers. Explain clearly to attendees what you expect them to do as volunteers so they help you and contribute to your work accomplishments, so each can list volunteering on a resume afterward.
Talk about all the opportunities to socialize and create valuable contacts.
Inform your potential volunteers that you are ready to use part of the organization's funds to further engage participants to stay committed.
Describe potential pathways for even more involvement, continuing education, professional development, and long-term positions in your institution. Be bold, encourage your attendees to believe that you transition from volunteers to leaders.
Do a risk assessment and let your viewers know about it. Align with the purpose of your organization, actions planned, and goals set.
Assure volunteers you guarantee their safety.
Persuade participants you understand the importance of mental health while coping with a serious undertaking like voluntary and you are ready to look after it, too.
Use volunteer registration forms so that your attendees apply for your organization easily.
Plan, prepare, and practice your webinar's content before the actual event to eliminate potential issues during your speech and build your confidence as a host.
Engage Your Online Volunteers
A webinar is a success if you have your audience intrigued till the end and receive positive feedback.
Ask your attendees questions between the slides to grab and hold their attention.
Take time to answer questions, too.
Include features such as polls or questionnaires to keep them engaged.
It's an impressive webinar if you have a guest speaker. For a volunteers-focused webinar invite a person who is already a volunteer and have him or her share their experience. Together with the guest speaker, highlight the achievements of your association, and give examples of success. This adds up to the value and the essence of your online event and guarantees wanted outcome.
Remember to send thank you emails to your attendees to show respect and make sure they won't forget you and your webinar as soon as it's over. This is especially valid if you're trying to engage remote workers. Encourage them to rate their experience and to ask you even more questions about voluntary and your work.
Promote the Webinar to Volunteers
To make sure you reach out to as many potential volunteers as possible and thus promote your online event.
If you have a website, use it to invite visitors to the webinar. Announce the topic and date, highlight that target attendees are potential volunteers, include information on how to sign up. Create a landing page, distribute it on your social media accounts, and send emails.
Close to the webinar date don't hesitate to send reminder emails with a direct link to the virtual event, too.
Final Thoughts
So, webinars are perfect to find and hire people with a sincere desire to learn new skills and thus contribute to your mission. Follow our tips to create and run a captivating webinar, so you inspire and motivate these volunteers to become a part of your team.