Did you ever think of Volunteering an event or an activity that gives you the right level of satisfaction? Everyone says it's a good idea, but only a few of them will come forward to serve as volunteers. A survey conducted in 2015 by the Bureau of Labor Statistics on Volunteering in the United States says that only one-quarter of Americans had done service in the previous year. Only 18 percent of the young and college-age people could say they had volunteered at least once in the past year.
Apparently, the increasing number of people count as young adults. In the Year 2015, Country like the UK itself, figures show that 2.9 million in the 16 to 25-year-old age group had volunteered compared to 1.8 million in 2010, a whopping increase of 50 percent.
Why is Volunteering important?
Once, the Greek Philosopher Aristotle said the essence of life is "to serve others to do good." So, Volunteering is undoubtedly essential because it offers an indispensable help for worthwhile causes, for the people in need, and the wider community. Many organizations, NPOs, NGOs rely on the volunteer's generosity as they're the only often part-funded through local councils or government and can't pay to their staff. Many other companies, in fact, solely depend on the volunteer teams to help them thrive.
6 Reasons Why Volunteering Job a Worth Doing
1. Volunteering connects you with others
Are you feeling isolated, lonely, or just want to widen your social circle, the right choice is to go volunteering in your local community. Often it will give you a fun meeting new people and can make best friends in fact. By doing so, you can strengthen your existing relationships and commit to the shared activities together.
If you have moved to a new city or even to a new country recently, volunteering is the best medium to meet new people, and it strengthens our ties to that specific local community and will broaden our support network. Moreover, it also connects us to the people having common interests, ideas, and passions who could go on and become great friends.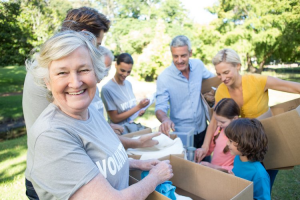 2. Volunteering Demonstrates Valuable Personality Traits
Volunteering says prospective employers a great deal about who we are, aside from what we have learned via our role related queries and our resume at the time of recruitment.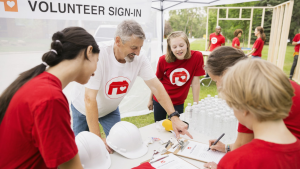 "Volunteering can demonstrate our personality traits; sometimes, that is difficult to express in an interview or portfolio. Moreover, employees can tell us that Volunteering can speak real volumes about the dedication of a candidate and their commitment towards causes," says Bec Miller, Head of the SEEK Volunteer, Australia.
The volunteering experience also depicts a much clear picture of one's personality and core values. SEEK Volunteer research has revealed that being socially responsible, motivated, and proactive were the top three personality traits associated with Australians while volunteering.
3. Develop New Skills as a Professional Boost
Volunteering can become a positive way to get training in the areas where our past jobs didn't provide. Even, we can get additional experience for a specific job or promotion such as:
Sales skills

: Contacting people for volunteer recruitment or donations

Project management

: Organizing fundraising efforts or events

Team Management

: Most of the projects need a group effort, and a leader to coordinate with it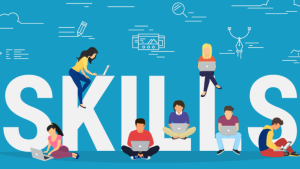 4. Meeting new Contacts or People
We will never know whom we are going to meet while doing charity. According to the reports, individuals with higher education in the United States were more likely to volunteer than those with less education level. Among the persons aged 25 and over, 38.8 percent of graduates with a bachelor's degree and higher volunteered. So, the chances of meeting professionals in the volunteering pool are excellent.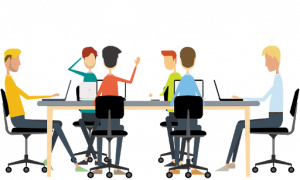 5. Fill in employment gaps, and Add Career Experience
As volunteering experience is also professional experience, we can also list the organization and our service dates on our Resume. We can also use the responsibilities as "Project Instructor," "Project Coordinator," instead of using a volunteer title. We also can mention awards, accomplishments, or results without any mislead like any other job.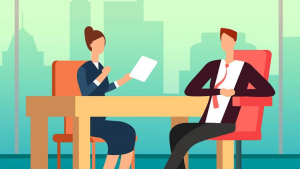 We can also use the time to gain new skills and help our community, either while working or looking for employment, which will highlight our willingness to jump in or to learn new things, and much more.
6. Be Innovative
Instead of relying on the task in hand, we should always be creative and be ready to ask the supervisors when we have any queries or clarify something. Else, we can take over any other tasks that we could and build our skills or contribute to the relevant ideas to the program or activity.
We can also perform some research on the specific activity prior to going to volunteer. It helps to take over the task and reasonably fulfill the event, and also we can improve the new volunteers during difficulties.
Whichever the field or activity we're volunteering, ultimately, the volunteering jobs are undoubtedly worth doing in many aspects. They include gaining skills, personal experience, combating selfishness, and many more.
So, having said that, it is a good idea to take a step forward for Volunteering even without any expectations because it is crucial for one's physical and mental health and is helpful for our career.
Conclusion: Importance of Volunteering
Volunteering benefits are enormous with improved physical and mental health, meeting new networks and contacts, a sense of purpose, and profound self-confidence. Besides, all these aspects will help boost our happiness and satisfy us by doing such things.
Also, we can ask ourselves if we consider volunteering before taking the plunge. We need to think about the causes which we are passionate about. Then, we'll be more likely to enjoy and stay committed to the task.